DP: Johto Stars is a Fan Fic created by me, RedYoshi (Talk). It takes place before DP: Sinnoh Stars. The storyline has not been completely confirmed, but it has something to do with a big battle between the Legendary Bird Trio from Kanto and the Three Legendary Beasts from Johto. OnlyI may edit this.
Main Characters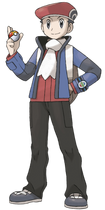 Lucas is the main character of this story. He lives from the city of Cherrygrove City, Johto. His mom tells him that the family will be moving to the Sinnoh Region soon, but before they do, Lucas wants to have a journey around Johto. He travels collecting Gym Badges to challenge the Pokemon League of Johto. His Johto starter is Cyndaquil and Chikorita.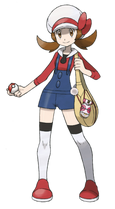 Lyra is Lucas's childhood best friend. He and she like to have training battles when they meet up during their adventures. She had Chikorita as her starter, but she changed her mind and gave it to Lucas.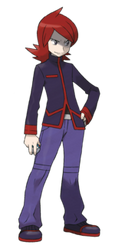 Silver is the "main villain" of the series. He is actually Lucas's rival. When Lucas, Lyra, and Silver were much younger, the three were best friends. No one knows why Silver broke his friendship with the two. Silver is unkind to Pokemon. He hates that Lucas was given two starters. His Johto starter is Totodile.
Gyms & Their Leaders
TBA
Elite Four
TBA
Episodes
Season 1: The Adventure Unfolds
Opening Theme: It's Time for the Johto Adventure
Season 2: Halfway There
Opening Theme: Halfway There
Season 3: Birds & Beasts
Opening Theme: ????
Community content is available under
CC-BY-SA
unless otherwise noted.