Emerald's Miltank (x3)
エメラルドのミルタンク
Emerarudo's Miltank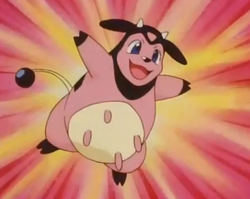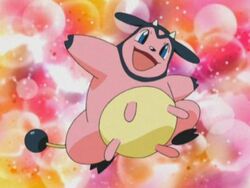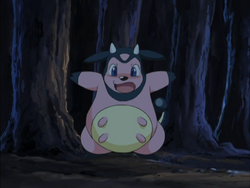 Emerald's Miltank: Cream, Bessie, and Rosa (in that order)
Caught at
Johto Route 39 (Cream)
Paniola Ranch (Bessie and Rosa)
Ability
Scrappy (All three)
Nature
Adamant (Cream)
Jolly (Bessie)
Bashful (Rosa)
| | |
| --- | --- |
| Current location | At home with Bianca (all three) |
Voice actor
Japanese
English
As Miltank (x3)
History
Cream, Daisy, and Rosa are three Miltank that Emerald has caught/received in both Johto and Alola.
All three Miltank currently live with Bianca and help keep Emerald's other Pokemon in line should they act up while she's busy with work or taking a break.
Personality/ies
Cream
TBA
Bessie
TBA
Rosa
TBA
Moves Used
TBA

Community content is available under
CC-BY-SA
unless otherwise noted.