About Me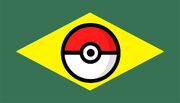 Hello everybody, my name is HygorBohmHubner, but you call me either simply Hygor or HBH for short. I'm from Brazil, and have been a Pokémon fan my entire life. I only found out about this wikia a couple of years ago and became fascinated by it, and spent many hours creating articles for characters and their Pokémon.
Trust me, the Fan service here in Brazil for Pokémon is bigger than you can think it is. I just want to say that I'm working hard to gain respect and reputation on the PokéFanon, and I hope you all accept me as a respected editor and fellow Pokémon fan. If anyone has any questions, suggestions or requests, please feel free to ask without hesitation or doubt. I'll be more than happy to talk to anybody.
My Characters
My Trainer Card History
Community content is available under
CC-BY-SA
unless otherwise noted.