Welcome to

, Shiramu-Kuromu!
Thanks for your edit to File:Ash Ketchum (Truth and Ideals Second Half).png! Remember, always check your articles' talk page in case there is a question about it, a suggestion, or criticism. Leave feedback on other articles and make friends! You can find a random article by clicking this link.
---
Hi! Please read the FAQ, and ask for help from everyone by using the help page.
Please do not ask a question that has already been answered in the FAQ.
Again, you're welcome here! Failure to follow the rules will, sadly, have bad consequences. But you will always receive a warning first before you are punished. Almost all of us are friendly here, and if anyone is mean to you you can tell an admin. If you wish to become a staff member, please read this.
Before you continue editing, please read the Style guide and rules.
Good! Now that you've learned a bit about this Wiki, you can create a great article!!
<createbox> width=90 break=no buttonlabel=Create new article </createbox> You can also adopt a page the has been repossessed and claim it as your own, or add to a canon page to jumpstart your ideas! See Help:Repossession for adoption.
Come and visit the chat to get to know other users!
Please let me know if you need help! - Commander Lightning (talk) 06:44, September 28, 2016 (UTC) (talk)
To acknowledge you have reviewed our policies, please click the button below, fill in the form, and hit "Publish".
Hello
I saw your page, Ash S. Ketchum and have to make some edit. I have one one question. Are you accepting OC at this time? Orange Lightspeed Ranger 16:38, September 29, 2016 (UTC)
It is more fun to have more OCs. Orange Lightspeed Ranger 17:40, September 29, 2016 (UTC) 
Of course you may create your own template on here. - Commander Lightning (talk)
Chat Schedule
Hey there! I notice you keep asking if I'm on chat. Here's my schedule for your convenience:
Mon-Thurs night: Somewhere around 10:30 or 10:15.
Fri night: Somewhere around 2 am
Sat-Sun night: Same as Mon-Thurs.
The schedule might not be too accurate on occasions, or I'm not on at all. 
If I may, why are you so interested in meeting me on chat? By the way, if NegimaLover is on chat, he's my collab partner.
Sincerely,
Luna (talk) 20:49, October 12, 2016 (UTC)
Shiny Sugimori Gyarados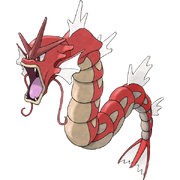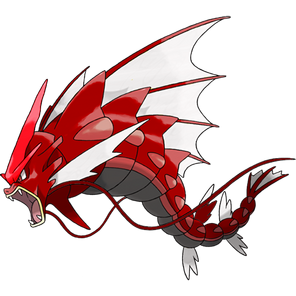 My apologies for the rough nature of Mega Gyarados' neck tassles >_<. White's a huge pain to recolor and it didn't turn out quite as smooth as the rest of its coloration. The Z-Meister (Pay Me a Visit) 20:43, November 5, 2016 (UTC)
No problem! The Z-Meister (Pay Me a Visit) 18:10, November 12, 2016 (UTC)
I looked at templates similar to yours. Unfortunately, none of them have what you're looking for. I apologise for this inconvenience. - Commander Lightning (talk)
This is probably going to frustrate you. This wiki is not compatible with some templates, and it might be the case for the one you're trying to have work properly. - Commander Lightning (talk)
It should be possible, though it might take a bit. The Z-Meister (Pay Me a Visit) 05:18, November 16, 2016 (UTC)
Trying to help
The Template is wrong, but I understand your stuff and will not mess your stuff again. Orange Lightspeed Ranger 19:13, February 20, 2017 (UTC)
Re: Raichu image change reversed
Hello there. This mistake happened because of yours truly having several open tabs with various Raichu images and copying the wrong file name. I became fully aware of this mistake mere minutes after making it, but I couldn't fix it on the spot due to personal issues which prevented me from further editing. I reiterate I am very sorry about the mix-up and I am glad you can see I bear no ill or vandalising intent. --AzureKesil (talk) 01:57, 8 January 2021 (UTC)
Community content is available under
CC-BY-SA
unless otherwise noted.